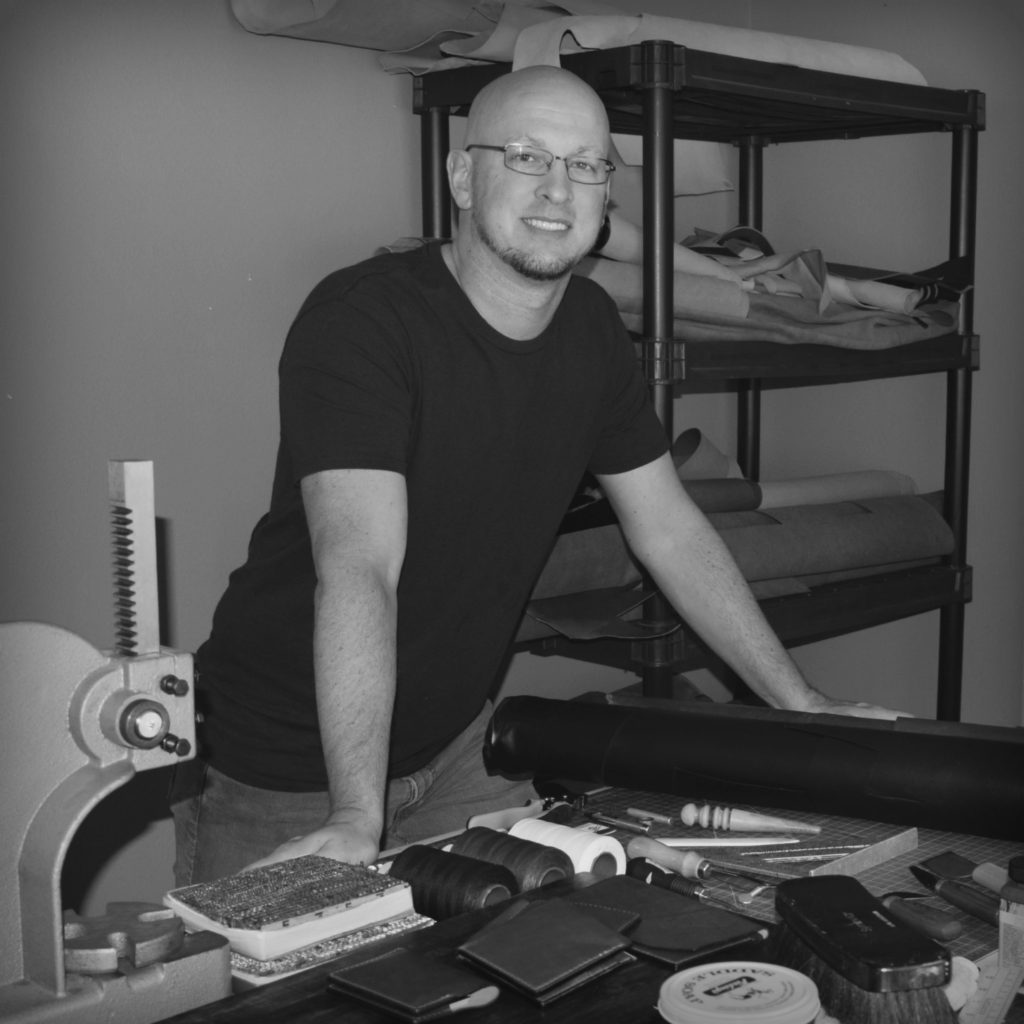 Welcome to my site, Buck Magnussen, my internet muse for exploring the worlds of leather craft, golf, cigars, and barbecue.
My name is Jeremy Hambly and I produce premium handcrafted leather goods. I also design and source awesome accessories related to my areas of interest.
I started this little business a couple years ago because as I started getting more and more into these hobbies I realized it was really hard to find the types of accessories that I envisioned in my mind. And so I looked for ways to produce those items myself or with the help of partners.
While Buck Magnussen is first and foremost a shop, I also produce — when there is time — heavily researched reading materials on the subjects of golf, cigars, and barbecue. You can find the menu to these reading materials in the footer of this site.
What can you expect from this site?
Premium Leather Goods
I handcraft some amazing premium leather goods from some of the best leathers available on the market. We're talking rich, full-grain leather — the highest grade on the market (a full three grades above so-called "genuine" leather).
Currently, the sections of my shop here are:
E.D.C. – "Every Day Carry", which includes accessories such as wallets and money clips, key rings, etc.
Cigar Swag – Accessories for current or aspiring cigar aficionados.
For Golfers – Golf accessories that, after you use them, become golf necessities.
Reading Materials
There are some amazing reading materials that you can access down in the footer of my site.
My barbecue section goes deep on the art of slow and low barbecue. I personally use a Weber kettle to do all my smoking and grilling. People are always amazed at the results and I tend to wonder why. You can set it up well for indirect heat cooking and the fundamentals are all the same.
I love learning about the things I am involved with and my cigar section reflects this. Sure, you can smoke cigars and just enjoy that in and of itself. But when you get to know more about the countries in which cigars are made, the cigar makers, the cigar making process, and the tobacco leaves and varieties that make up a cigar, your enjoyment of the smoke expands exponentially.
When it comes to stuff I wish I had gotten into earlier in life, golf certain is near the top of that list. I played sparingly when young and throughout my 20s. But over the past few years, I've gotten the time and the means to really get into it like I've always wanted to.
So my golf section gets into the various aspects that interest an amateur (cough, hacker) player such as myself. This includes a resource on the best public courses in each state, golf course reviews, travel planning, and accessory reviews. I do not do golf club reviews because that is covered elsewhere by people better able to exhaustively and scientifically test that stuff.
#BarsAndPars Quest
Also included in the reading materials is a little treasure called Bars & Pars. It details everything you need to start a quest (including an in-depth Google Map) to visit the oldest bar in every state as well as play great golf courses. This quest was started by me and my bro Jake (@parsandbars Twitter) in 2016 and has been a blast so far as we have visited 16 states thus far with 5 more to come this August.
I've found that a lot of "oldest bars" list sites have erroneous information. So I wanted to create a site with my research and progress of our quest. You can bet that we've visited the oldest bars in each state we've been in because — well — it would be stupid to undertake the time and expense to do so just to visit just any old bar half way across the country.