Buttero Leather
Medium-firm feel, smooth, and polishes well.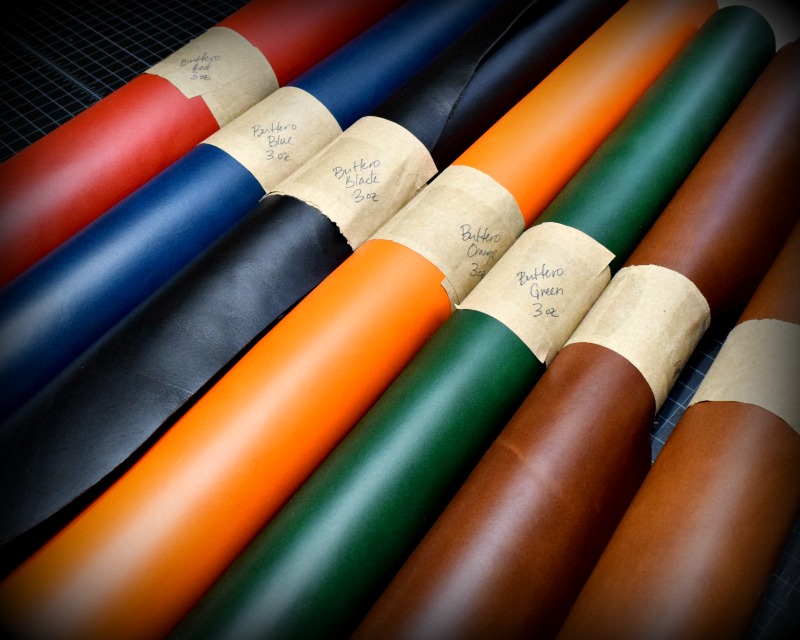 Made by Conceria Walpier in Italy, Buttero leather is a go-to full-grain leather for high-end designers across the globe.
Buttero leathers are distinctive for their smooth look and striking colors. Yes, there are traditional colors such as black, whiskey, and chestnut. But other colors such as the blue, red, orange and green leather that we stock are true and striking.
The full-grain pattern comes through with use. Combined with the patina that develops over time, Buttero leather products end up looking even better the more time goes on.
As a vegetable-tanned leather, the edges burnish beautifully to a gloss finish. The edges can also be finished well with edge paint.
Waxy Leather
Soft feel, distinctive pull-up grain pattern, polishes to an amazing sheen.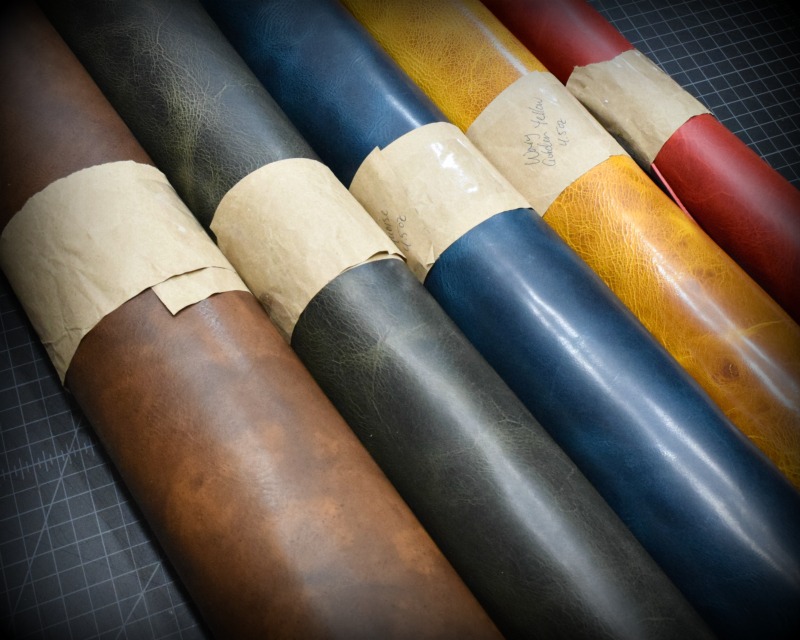 Made by Badalassi Carlo in Italy, Waxy leather is another full-grain leather used for high-end leather goods around the world.
The waxy name derives from the waxes that are used in the final treatment of this vegetable-tanned leather to give the leather its distinctive pull-up character and semi-gloss look.
The look and feel of this leather is rugged, yet supple, and is amazing in the goods we make. It burnishes and polishes well, and the bold colors available make for striking leather goods.
Minerva Box Leather
Soft and supple. Amazing lining material.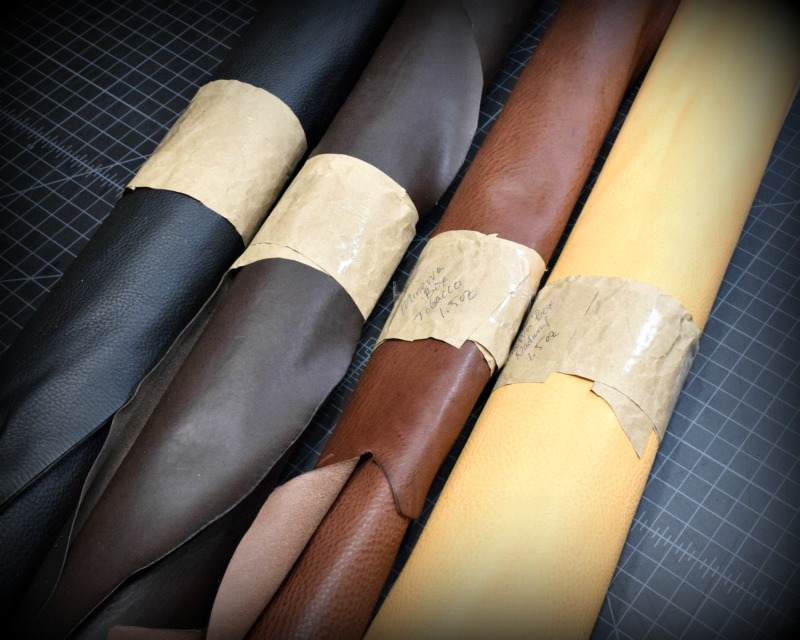 Minerva Box leather is also made by Badalassi Carlo in Italy. We utilize this leather exclusively for lining because of its wonderful natural grain pattern and soft, supple feel.
This leather is vegetable-tanned and works amazingly well in tandem with Waxy leathers.